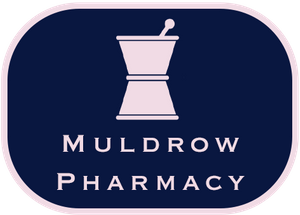 A Pharmacy for Everyone
Muldow Pharmacy is an independently owned pharmacy located in Muldrow, OK, and serving the communities of Roland, Liberty, Moffett, Belfont, Mineral Springs , Sallisaw Central, Marble City, Dwight Mission and Gans. At Muldrow, we care about the wellbeing of each customer who walks through our doors. That's why we've dedicated so much time to ensuring we stock the widest range of medical products, offer the highest quality health services, and retain the best staff possible.
As a middleman between your doctor's prescriptions and your own wellbeing, we strive to provide personalized and professional attention, as well as medication management protocols that inspire customers to seek out the medications and advice they need in order to get better. Trust our Muldrow Pharmacy to provide you with the care you deserve.